A Natural Cleaner You Can Make for Every Surface in Your Home
This is a professional website, where we may sometimes be affiliated with like minded companies that meet the Better Health & Home seal of approval. Click here to learn more.
Healthier Home Through Natural Cleaning
In this article, there will be two parts, covering natural cleaning products that pack a mean punch against germs, dirt, and grime, while giving you confidence in knowing that you are using a safe, nontoxic and chemical free alternative, to keep your family and yourself healthy.
Part number one of this article; is a list of easy DIY household cleaners, that take literally minutes to throw together, but have proven to work better than any store-bought cleaners I've tried (including all-natural/organic brands, as well as the popular everyday cleaners you may be familiar with). Making your own cleaners is not only healthier for the homeostasis of your home, but it will also save you much more money in the long run. I'll provide you with an ingredients list for every cleaner, as well as easy step by step instructions, to set your home up for success!
Part two of this article includes recommended natural products; many of you may have the desire to make your own products, but know that it is a desire on a very long priority list, with your highly active and busy lifestyle. I get it! Being a mother of two (who homeschools them both), juggling work, maintaining a farm, and writing articles, there have been many times when I had to resort to taking short cuts. Which gave me the opportunity to compare the difference and effectiveness between store bought cleaners, over the DIY recipes included below. You may not however, be one who feels comfortable purchasing and mixing your own ingredients, and if that is you, then rest assured, there are natural alternatives out there that still support and promote a healthy, happy home.
Part One: DIY Natural Cleaning Products
All Purpose Cleaning Spray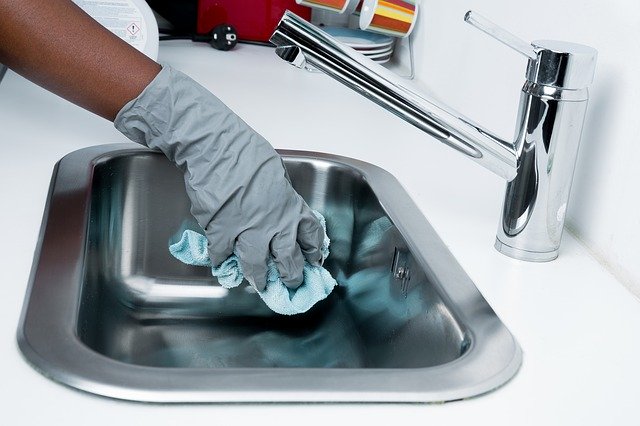 This homemade disinfectant cleaner recipe is used for counter tops (kitchen and bathroom), top and front of stoves, tabletops, outside frame of the toilet in bathrooms, and for cleaning spills or messes. This is my go-to everyday cleaner, that usually sits beneath my kitchen sink (which is a central point in my home, and also where it is used most for cleaning cooked messes). It disinfects, dries quickly, and does not leave a residue of any kind.
The Germ Fighter essential oil is antibacterial, as well as anti fungal, while the Sovereign Silver kills any trace of germs. For back in medieval times, Kings used to eat off of silver platters, used silver utensils, and drank from silver goblets, to keep from being exposed to the plaque and other diseases. The reason why, is that silver kills any trace of bacteria, helping to prevent the spread of disease, and would also keep water fresh within the Kings goblet. Whether you decide to use silver is entirely up to you, but I do recommend at least having it on hand for immune system support.
All Purpose Cleaning Spray Ingredients:

16-20 drops Germ Fighter Blend Essential Oil
16 drops Lemon Essential Oil
1 tsp. Colloidal Silver (optional)
Add the essential oils, then the silver (if using in your recipe), and fill the rest of the bottle with white vinegar. Shake to combine. Give it a good shake each time before you spray it.
And that's it! You now have a disinfecting all-purpose cleaner, that is as green as can be, for a fraction of the cost of commercial cleaners.
Heavy Duty Cleaner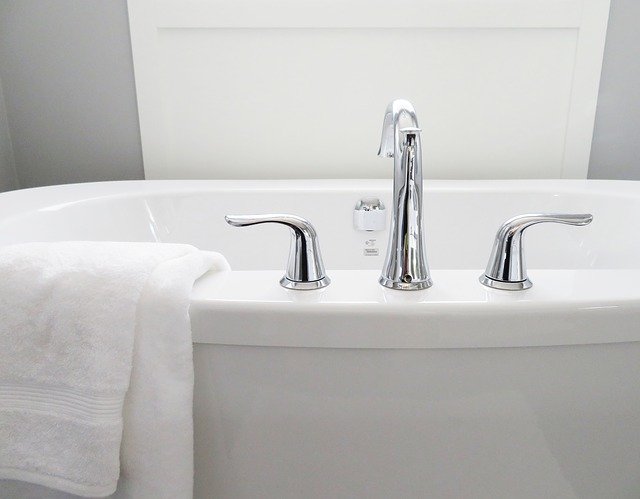 This is by far, my absolute favorite cleaner for anything that needs a good scrubbing or degreasing. It removes green copper stains, and soap scum from showers and bathtubs, caked on food within the oven, and cleanses toilet bowls, with barely any scrubbing involved.
Heavy Duty Cleaner Ingredients:

20 drops Germ Fighter Essential Oil
16 drops Lemon Essential Oil
Dr. Bronner's Peppermint Castile Soap
Add your essential oils to the bottle, then fill with equal parts of the castile soap, and white vinegar. Shake before each use.
Note: The consistency may appear to look curdled, but don't be alarmed, that is just the castile soap reacting with the vinegar. If the mixture becomes too thick as the portion goes down in the bottle, then dilute with more white vinegar, and add more essential oils to the mixture as well.
For showers and bathtubs:
Spray the mixture in your shower, or bathtub, and let it sit for up to 10 minutes. Then clean with a handheld bristle brush. Rinse with clean water, and you're done.
For ovens:
Pull out your oven shelves, then spray the whole oven down (or just the areas needing to be cleaned). Let sit for 10-15 minutes, then try wiping it down. I like to use a scrubber brush and have a bucket, or large bowl of clean water to dip the brush in. If the oven is not easily wiping clean, then spray again with another layer, and let sit for another 10 minutes. These steps vary depending on our duty your oven is.
For cleaning toilet bowls:
spray the inside of the bowl, and let sit for 5-10 minutes, then wipe clean with a toilet bowl brush.
Floor Cleaner: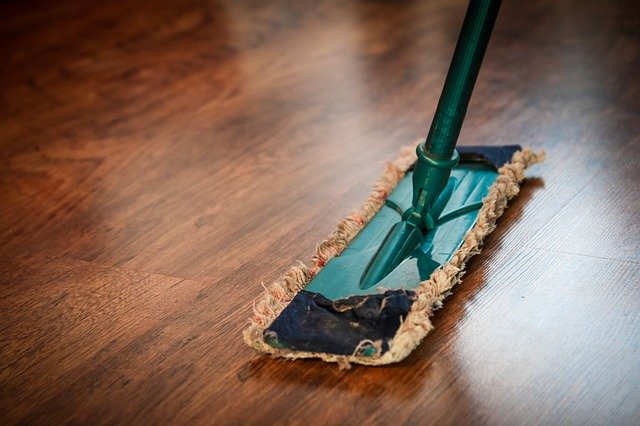 This cleaner is great for laminate, vinyl and tile flooring, but can't say that I would use it on hardwood floors. It would be most cost effective to invest in a sprayer mop, instead of the traditional mop and bucket for this solution. The one I prefer to use is the Rubbermaid spray mop that I purchased off of Amazon, because its heavy duty in quality, and easy to use. It cleans efficiently, is affordable, and much easier to use than lugging around a mop and bucket.
Floor Cleaner Ingredients:

Distilled White Vinegar (amount depends on how much your container can hold)
1 drop of Germ Fighter Blend Essential Oil for every 1 ounce of white vinegar used
1 drop of Rosemary Essential Oil for every 2 ounces of white vinegar used (half the amount of the Germ Fighter Oil)
Combine all ingredients into your solution dispenser (if using a spray mop), and your all set to having clean, fresh floors within minutes!
Glass Cleaner: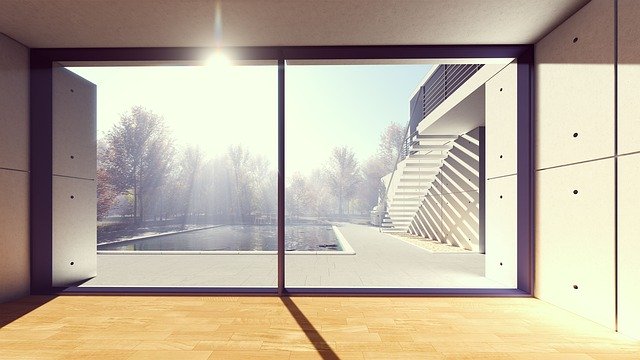 This glass cleaner is the easiest of all to throw together, and does not contain the long list of toxic ingredients like its Windex cousin does. It also does not leave any streaks, and is great for all windows or mirrors in your home. This solution is great for cleaning computers and TV screens as well. It will also disinfect anything you spray it on.
Glass Cleaner Ingredients:

Water
For Windows:

Mix equal parts of the rubbing alcohol and water within the spray bottle, then clean your windows and mirrors as you would if using Windex spray.
For Computers and TV cleaning:

No dilution of water is needed. Just spray a light amount of the rubbing alcohol to your screen, and wipe away with a soft cloth.
Disinfectant Spray: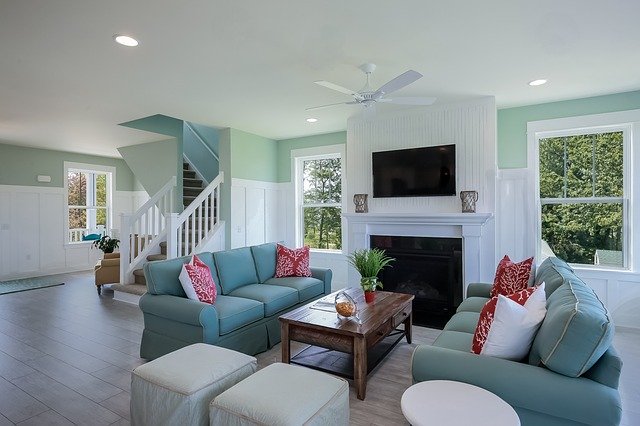 My go-to during cold and flu season! This solution kills 99.9% of all germs, just like the ever so popular Lysol Disinfectant Spray, but the difference is, you know exactly what is going into this solution, instead of a long list of ingredients that you can barely pronounce. It's safe to use on all of my furniture, counters, tables, in kid's rooms and disinfecting their toys.
Disinfectant Spray Ingredients:
20 drops Germ Fighter Blend Essential Oil
Combine all ingredients within the 16-oz. bottle, shake, and spray anything that needs disinfecting. Shake before each use.
That closes part one of the DIY household cleaners. As you may have noticed (if you clicked on any of the links above), that it may cost a little bit to get fully set up, but the ingredients last you a long time and have multiple uses, making it much more cost effective in the long run than pre-made store bought options. For me, nothing compares to the peace of mind I get in knowing exactly what is within each product I use. Knowing that it is safe for my family and our pets, and not full of toxic ingredients, causing long term damage that we are unaware of.
Part Two: Top Choices for Natural Cleaners
You may not be interested in making your own DIY cleaners, and that is 100% ok, for some prefer to grab and go, without having to stop and mix up a solution once it is getting low. If that is you, then I have put together a list of my top choices for non-toxic cleaners, that packs a mean punch against dirt, oil, and grime.
You can feel confident in knowing that you and your family are not being exposed to, or inhaling harmful substances that could potentially contribute to long term health risks. These products go the extra mile, in order to deliver a safe, all natural alternative to our widely recognized (toxic based) commercial brands.
Best All Purpose Household Cleaners: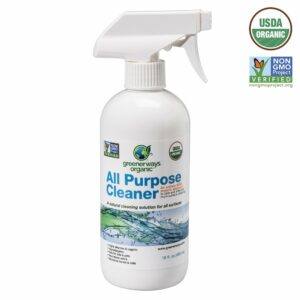 Made from organic ingredients, and scented with essential oils, this all purpose cleaner is a safe all natural recommendation. It can be used on any surface area of your home, from kitchen and bathroom countertops, to mirrors, toilets and most floor types (would not use on hardwood flooring).
Pros:
Made from organic all natural ingredients.
Scented with essential oils and has a clean fresh scent.
Can clean any surface area.
Cons:
Spray pump has been known to malfunction (an easy way around this, is to put the solution in an empty recyclable bottle you may have on hand, or a quality glass spray bottle.
Some have complained about the smell being strong (for anyone who has a sensitive nose), but that it does dissipate rather quickly.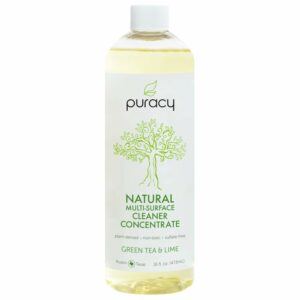 New York Times has stated that this as "the best natural all purpose cleaner!" Only mineral and plant based, food grade ingredients go into making this household cleaner, which was created by Doctors who wanted to make a green, toxic free, and safe product for the environment, and your family. The link above is for a concentrated version, that makes up a whole gallon of cleaning solution, saving you over 55% of what it would cost to purchase individual spray bottles. You will need to mix the concentrated solution in an empty spray bottle you may have recycled, or purchase a glass bottle to mix the solution in. If you prefer to buy it all ready pre-mixed, then you can find it here on Amazon.
Pros:
Toxic free, plant and mineral based ingredients, makes it safe to use around the whole family, as well as safe for your pets.
It delivers amazingly clean results, and is great for using on all surfaces, such as countertops, tables, highchairs, cleaning pet messes, floors, bathroom surfaces, sinks, soap scum in showers, glass, removing stains, grime, grease, oil, etc.
The company also gives back by donating a portion of every bottle sold to local charities in Texas.
Cons:
You will need an empty spray bottle for mixing the concentrated formula.
Some have complained of it resembling the smell of patchouli instead of hints of green tea and lime.
Not ideal for cleaning the interior of a vehicle.
Degreasers: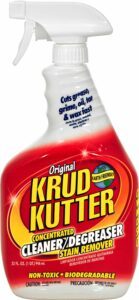 Non-toxic, biodegradable and water based crud cutting solution, for those projects needing that little extra elbow grease. You may already be familiar with their pet stain remover, or all purpose cleaner, and just like those products, this solution does not disappoint. Some have even claimed that this is a magic solution that cleans everything with minimal effort!
Pros:
Cuts through tough stains, grease and grime, on all surfaces without stripping paint or varnish.
Great for cleaning the oven.
Great for removing carpet stains.
Can be used to clean alloy wheels.
Does not have an odor (for those sensitive to smells and fragrances).
Cons:
This is a super concentrated formula, so it is strongly advised to read and follow all directions and warnings, in order for the product to effectively work at its best, and not possibly damage a surface area.