Top Bible Verses to Lift the Weight Off of Your Chest
Stress is Inevitable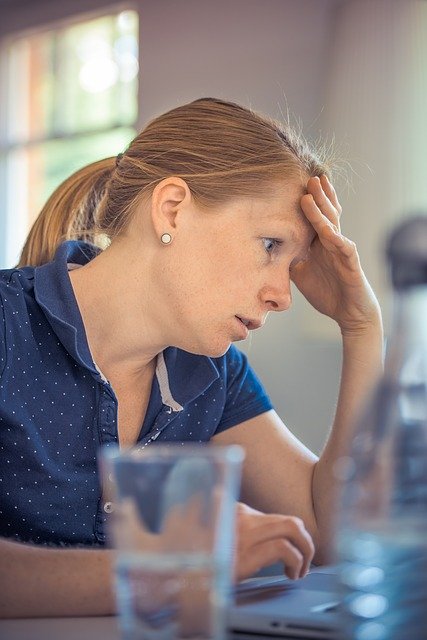 Many believe that Christians do not (or should not) experience stress, but the truth is, being a Christian does not make you immune to stress. For we are faced with the same daily tests, challenges, and circumstances, as any other person.
It's how we deal with those tests, challenges, and circumstances that makes all the difference.
Some, may prefer to seek help from a counselor, or therapist, while others prefer to take matters into their own hands by following a specific coping routine, whether it be daily meditation, exercise and nutrition, etc., but nothing quite compares to the peace, and feeling of release that you get from reading the Bible daily.
It can cast away all of your cares and worries, because he cares for you (1 Peter 5:7), and wants to see you triumphant over every challenge you may be facing.
Why to Read the Bible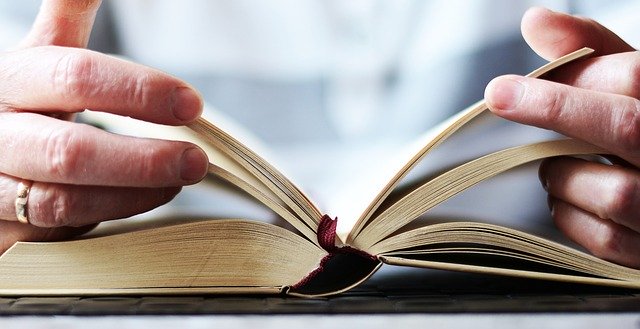 Reading the Bible, reminds you of the love God has for you, as well as shows you who you really are, for the Bible is described to be like a mirror, and the more you meditate in it, the more you see your purpose, and the person you were destined to be.
If a person did not have a mirror to check their appearance from time to time, then they would never know if they were struggling with a bad hair day, make-up may be running, or much worse, possibly walking around with a booger hanging out of the nose, for all to see.
Meditating in the Bible daily, renews our minds, to be able to withstand the trials of the day, and handle them with a joyful, instead of angry and fretful heart.
Before Reading the Bible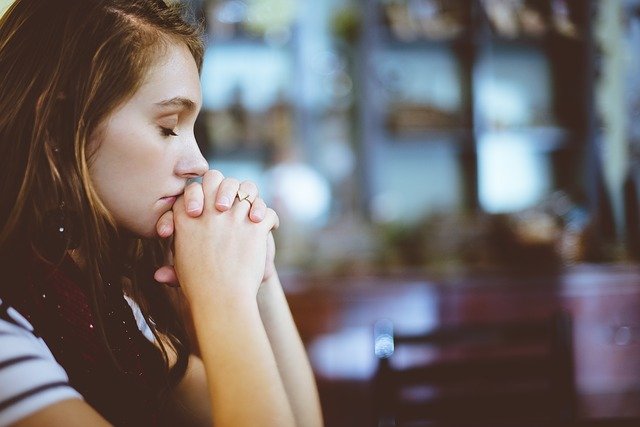 It is recommended to pray for understanding and revelation before beginning every Bible study. One of the best ways to do this, is to pray the Ephesians 1 prayer.
Pastor Mark Hankins has stated, that "if you speak this prayer over yourself every day for six months, then the Bible becomes a whole new book to you," opening up revelation, understanding, and knowledge you never knew was possible.
So, I encourage you to take the challenge of speaking this prayer over yourself for the next six months, and watch and see how differently your life will become.
More things will begin to make sense to you, stress, anxiety, and depression will drastically decrease, and you will be filled with a heart full of pure joy, peace, and understanding.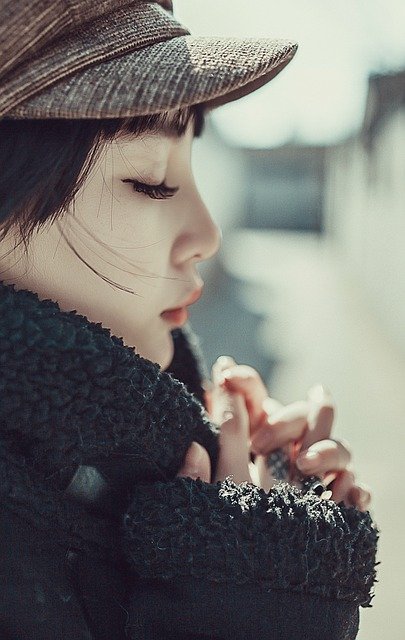 Take the challenge today, for you have nothing to lose, but everything to gain!
Ephesians 1 prayer to speak over yourself daily:
Ephesians 1:17-21
Lord I pray, that the God of our Lord Jesus Christ, the father of glory, may give unto me the spirit of wisdom and revelation in the knowledge of you Lord:
That the eyes of my understanding be enlightened, that I may know what is the hope of my calling, and what is the riches of the glory of my inheritance in the saints.
And what is the exceeding greatness of your power towards us who believe, according to the working power of your mighty power.
Which you wrought in Christ, when you raised him from the dead, and set him at your own right hand in the heavenly places.
Far above all principality, and power, and might, and dominion, and every name that is named, not only in this world, but also in that which is to come.
Bible Verses for Stress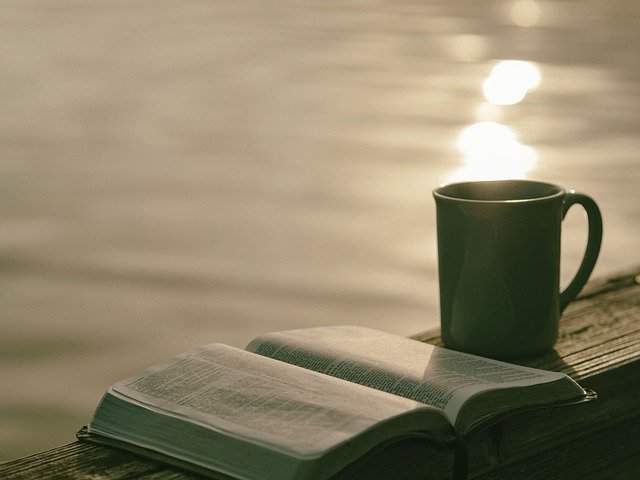 Philippians 4:19
My God shall supply all of my needs according to His riches in glory by Christ Jesus.
Philippians 4:6-7 (NIV)
6 Do not be anxious about anything, nut in every situation, by prayer and petition, with thanksgiving, present your requests to the Lord. 7 And may the peace of God, which passes all understanding, keep my heart and mind through Jesus Christ.
Philippians 4:13
I can do all things through Christ who strengthens me.
Psalm 23:1-2 (NKJV)
1 The Lord is my shepherd;
I shall not want.
2 He makes me to lie down in green pastures;
He leads me beside the still waters.
Hebrews 13:5-6 (NKJV)
5 Let your conduct be without covetousness; be content with such things as you have. For He Himself has said, "I will never leave you nor forsake you." 6 So we may boldly say:
"The Lord is my helper;
I will not fear.
What can man do to me?"
Isaiah 40:31 (NIV)
but those who hope in the Lord
will renew their strength.
They will soar on wings like eagles;
they will run and not grow weary,
they will walk and not be faint.
Romans 12:2 (NIV)
Do not conform to the pattern of this world, but be transformed by the renewing of your mind. Then you will be able to test and approve what God's will is, His good, pleasing and perfect will.
2 Timothy 1:7 (NKJV)
For God, has not given us a spirit of fear, but of power and of love and of a sound mind.
Psalm 18:2
The Lord is my rock, my fortress, and my savior; my God is my rock, in whom I find protection. He is my shield, the power that saves me, and my place of safety.
Psalm 94:19 (NIV)
When anxiety was great within me,
your consolation brought me joy.
James 1:2-4 (NIV)
2 Consider it pure joy, my brothers and sisters, whenever you face trials of many kinds, 3 because you know that the testing of your faith produces perseverance. 4 Let perseverance finish its work so that you may be mature and complete, not lacking anything.
Romans 16:12 (ESV)
The God of peace will soon crush Satan under your feet. The grace of our Lord Jesus Christ be with you.
John 14:27 (NIV)
Peace I leave with you; my peace I give you. I do not give to you as the world gives. Do not let your hearts be troubled and do not be afraid.
Matthew 11:28-30 (NIV)
28 "Come to me, all you who are weary and burdened, and I will give you rest. 29 Take my yoke upon you and learn from me, for I am gentle and humble in heart, and you will find rest for your souls. 30 For my yoke is easy and my burden is light."
Psalm 118:5-6 (ESV)
5 Out of my distress I called on the Lord;
the Lord answered me and set me free.
6 The Lord is on my side; I will not fear.
What can man do to me?
Psalm 23:3 (NLT)
He renews my strength.
He guides me along right paths, bringing honor to his name.
Philippians 4:6-7 (ESV)
6 do not be anxious about anything, but in everything by prayer and supplication with thanksgiving let your requests be made known to God. 7 And the peace of God, which surpasses all understanding, will guard your hearts and your minds in Christ Jesus.
Psalm 91 (NIV)
1 Whoever dwells in the shelter of the Most High
will rest in the shadow of the Almighty.
2 I will say of the Lord, "He is my refuge and my fortress,
my God, in whom I trust."
3 Surely he will save you
from the fowler's snare
and from the deadly pestilence.
4 He will cover you with his feathers,
and under his wings you will find refuge;
his faithfulness will be your shield and rampart.
5 You will not fear the terror of night,
nor the arrow that flies by day,
6 nor the pestilence that stalks in the darkness,
nor the plague that destroys at midday.
7 A thousand may fall at your side,
ten thousand at your right hand,
but it will not come near you.
8 You will only observe with your eyes
and see the punishment of the wicked.
9 If you say, "The Lord is my refuge,"
and you make the Most High your dwelling,
10 no harm will overtake you,
no disaster will come near your tent.
11 For he will command his angels concerning you
to guard you in all your ways;
12 they will lift you up in their hands,
so, that you will not strike your foot against a stone.
13 You will tread on the lion and the cobra;
you will trample the great lion and the serpent.
14 "Because he[b] loves me," says the Lord, "I will rescue him;
I will protect him, for he acknowledges my name.
15 He will call on me, and I will answer him;
I will be with him in trouble,
I will deliver him and honor him.
16 With long life I will satisfy him
and show him my salvation."
Luke 12:32 (KJV)
Fear not, little flock; for it is your Father's good pleasure to give you the kingdom.
Matthew 16:19 (NIV)
I will give you the keys of the kingdom of heaven; whatever you bind on earth will be bound in heaven, and whatever you loose on earth will be loosed in heaven."
Hebrews 12:1-2 (NKJV)
1 Therefore we also, since we are surrounded by so great a cloud of witnesses, let us lay aside every weight, and the sin which so easily ensnares us, and let us run with endurance the race that is set before us, 2 looking unto Jesus, the author and finisher of our faith, who for the joy that was set before Him endured the cross, despising the shame, and has sat down at the right hand of the throne of God.
Psalm 121
1 I lift up my eyes to the mountains—where does my help come from?
2 My help comes from the Lord, the Maker of heaven and earth.
3 He will not let your foot slip—he who watches over you will not slumber;
4 Indeed, he who watches over Israel will neither slumber nor sleep.
5 The Lord is your shade at your right hand;
6 the sun will not harm you by day, nor the moon by night.
7 The Lord will keep you from all harm—he will watch over your life;
8 the Lord will watch over your coming and going, both now and forevermore.
Matthew 6:25-34 (NIV)
25 "Therefore I tell you, do not worry about your life, what you will eat or drink; or about your body, what you will wear. Is not life more than food, and the body more than clothes? 26 Look at the birds of the air; they do not sow or reap or store away in barns, and yet your heavenly Father feeds them. Are you not much more valuable than they? 27 Can any one of you by worrying add a single hour to your life?
28 "And why do you worry about clothes? See how the flowers of the field grow. They do not labor or spin. 29 Yet I tell you that not even Solomon in all his splendor was dressed like one of these. 30 If that is how God clothes the grass of the field, which is here today and tomorrow is thrown into the fire, will he not much more clothe you—you of little faith? 31 So do not worry, saying, 'What shall we eat?' or 'What shall we drink?' or 'What shall we wear?'32 For the pagans run after all these things, and your heavenly Father knows that you need them. 33 But seek first his kingdom and his righteousness, and all these things will be given to you as well. 34 Therefore do not worry about tomorrow, for tomorrow will worry about itself. Each day has enough trouble of its own.
May You Find Peace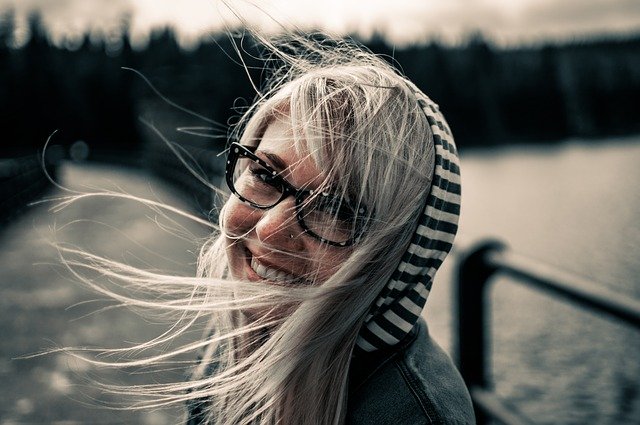 This is only a handful of scriptures from the Bible that touches on reminding us to not worry, or stress over things beyond our control, but instead, to have hope and faith, in knowing that "all of your needs shall always be met," you shall never "lack for anything," and your body will "remain in health," and not in sickness, as long as you have faith (that is not wavering) and "believe."
God has great plans for your life, and that is to see you prosper in all that you do (Jeremiah 29:11), so do not ever fear and worry about what tomorrow will bring, for the cares of today are enough to overcome.
Is there another great scripture that helps you find peace, when situations can be challenging?  If so, then please share within the comments below, so that we can all benefit from it.
Be blessed!