Here's Our Top Choices in Women's Monthly Subscription Boxes
Each product we feature has been independently selected and reviewed by our Better Health and Home editorial team. If you make a purchase using the links included, we may earn a small commission. Click here to learn more.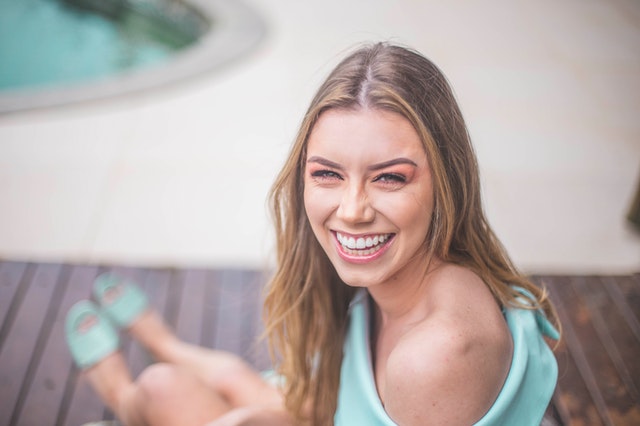 Subscription boxes have grown exponentially in popularity within this past year, because people are loving how they can test out new products, clothing, food items, wine, and even all natural perfume fragrances, at a discounted price, without having to leave their home, or spend countless hours shopping online.
The best part of receiving a monthly subscription box, is the thrill you get each month when you see your new box sitting on the doorstep. For nothing can quite describe the excitement you feel opening a box of goodies that have been hand-picked just for you.
Below, you will find a list of the most popular boxes for women, so that you can find just the right one for you, or as a gift for that special someone on your list.
For the Jewelry Lover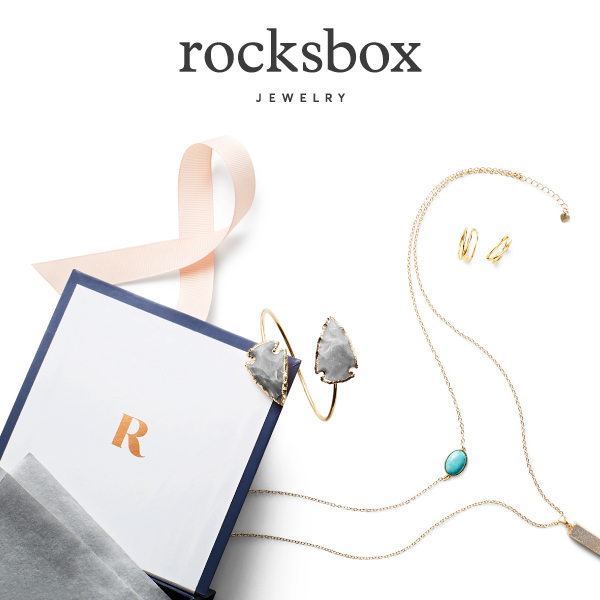 Rocksbox is a favorite among women who love new jewelry pieces to spice up their wardrobe.
It works by sending you three pieces of jewelry hand-picked just for you, based on your style preferences. You can also let your stylist know if you have any allergens towards different metals, so that you can rest assured that every piece you receive, is safely chosen just for you.
You are allowed to rent the three pieces for as long as you like, and just send them back whenever you are ready to receive your next three piece set.
If there is a piece in your box that you can't live without, then I am happy to share that Rocksbox will credit your monthly fee of $21 towards the item you are wanting to purchase.
The deals get even better, because they are currently offering 50% off your first box.
Rocksbox monthly membership fee is $21 (half off of your first box)
Love Goodly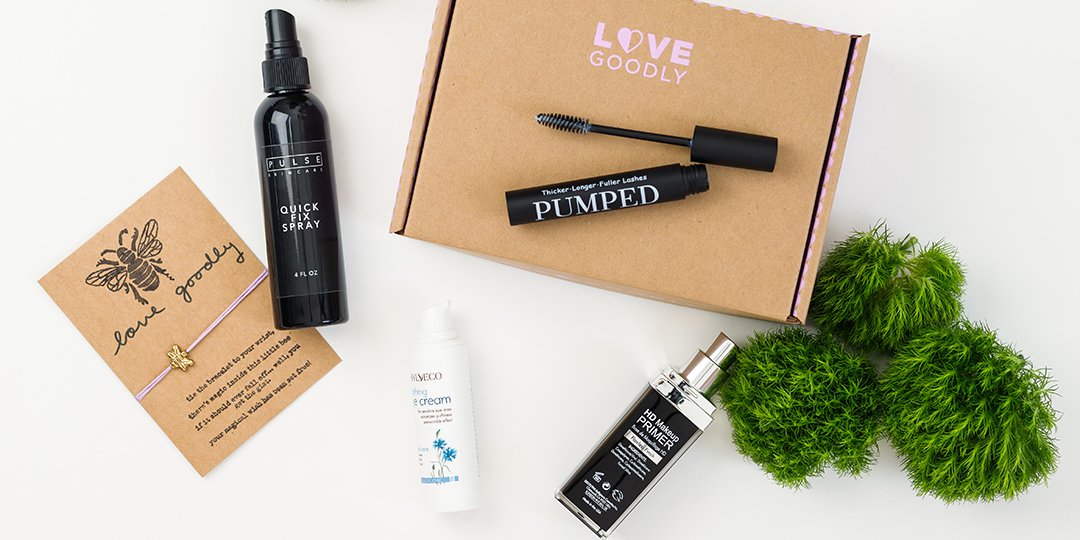 This is a bi-monthly subscription that offers 100% vegan, nontoxic, cruelty free, and eco-friendly cosmetic and personal care products. They do offer a whole product line, so you are able to purchase individual items you have tried and loved within your monthly boxes.
Love Goodly also donates a portion of the proceeds from every box purchased, to six different cancer and animal organizations, so you can feel good knowing that you are helping to make a difference in the world, while replacing your everyday essentials with healthy alternatives.
Love Goodly has two bi-monthly subscriptions to choose from, starting at $34.95 (for a value of $108 in products contained within the box)
The Detox Market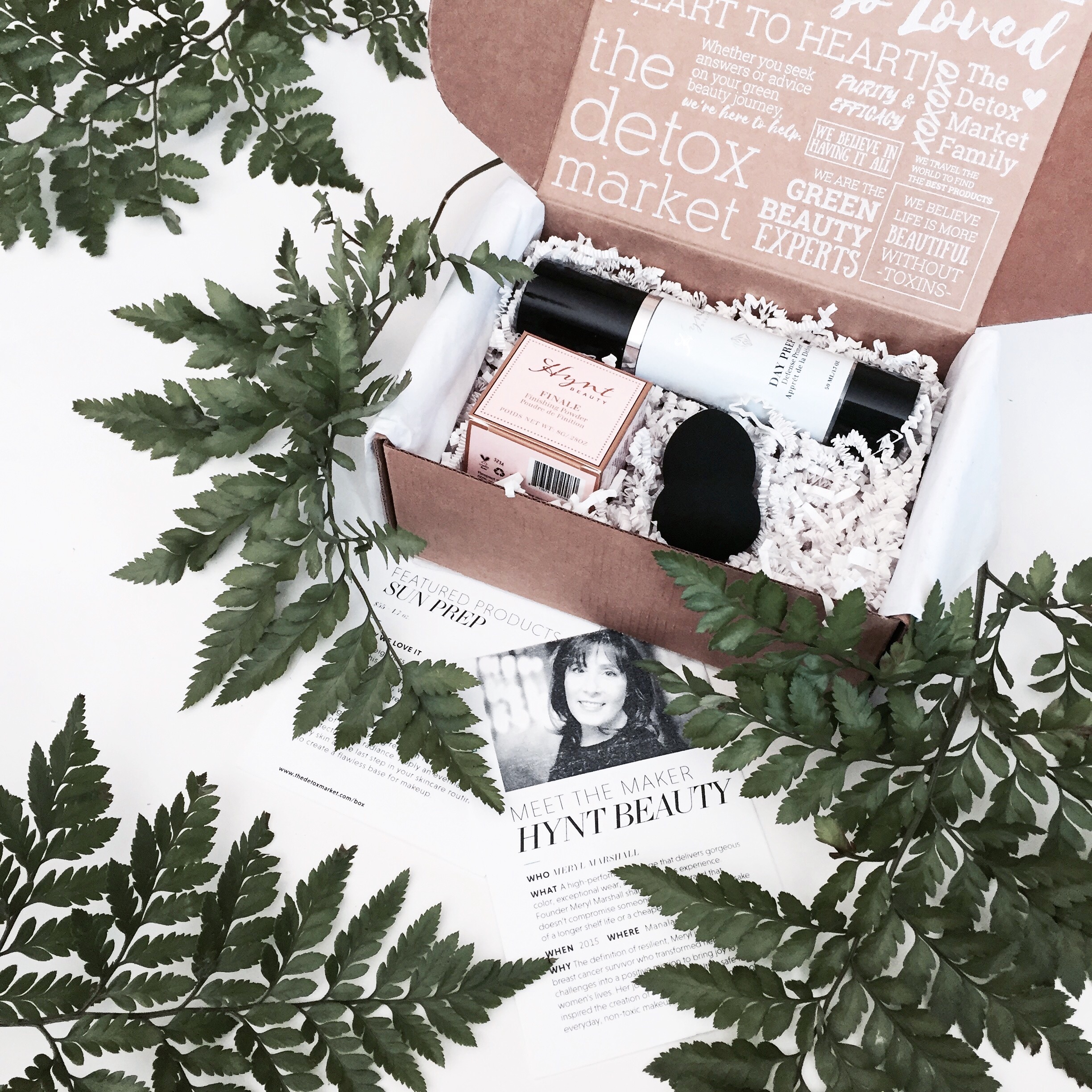 Green Beauty at its best! The Detox Market works very hard in searching for and testing the best all natural products to choose from in todays competitive beauty market.
Roman Gaillard (Founder and CEO) started the company after a close friend became diagnosed with breast cancer, and had educated him on the toxicity levels found in our everyday beauty care products, and how they have been linked to contributing towards the development of cancer.
100's of companies each year send in their products to be tested and featured within the Detox Market's website, as well as in their store locations, but only 2 percent actually make the cut against DM's extensive banned ingredients list.
Their subscription box works by, featuring a new green product line each month for you to try in within their hair, body, makeup and skincare categories.
Detox Market offers an amazing discount of $39.95 a month if you sign up for a six month duration, plus 10% off of your first order.
For the Tea lover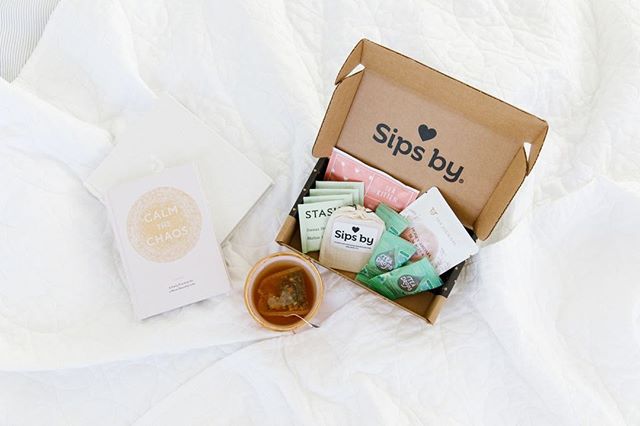 Sips by was created with you in mind, to create a fun, affordable, and personalized way of enjoying amazing teas.
Sibs by is partnered up with over 150 sustainably sourced tea providers from around the world, to bring you the best of the best that the tea world has to offer.
The teas sent out each month, are based on your own personal preferences that you choose at the time of setting up your account and profile.
You are able to choose bagged tea or loose leaf, caffeinated or decaffeinated herbal (or if your like me, both, because I enjoy drinking tea at different times of the day).
The monthly subscription send you four different teas to try each month (which makes 15 + cups of tea).
They also offer gift cards or seasonal themed boxes if you wanting to give a gift to a co-worker or friend who is an avid tea drinker, but not wanting to splurge on a monthly membership.
Sips by is a monthly subscription for $15 a month, which is an exceptional value for what they offer! You can also save 10% by signing up now, so don't wait!
One Stop Shopping for Everyone On Your List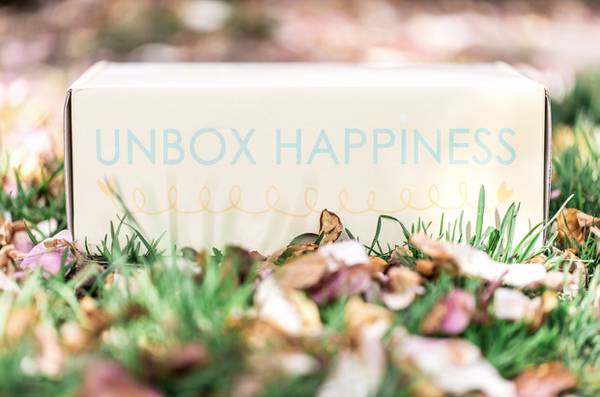 Crate Joy is one of my favorite websites for choosing a subscription box, because they literally have boxes for everyone in your household. And I do mean everyone!
You can choose from women's boxes, mens boxes, kids boxes, date night boxes (definitely worth trying if you haven't done one yet, because its a great way to bond and connect with your spouse), book boxes, dog boxes, food and beverage boxes, art, and so much more!
Each category has 100's of options, so you can rest assured that you will find just the right box for you, or for that special someone in your life.
All of their boxes come highly rated, and are sure to bring a big smile to whoever the lucky receiver may be.
Crate Joy boxes can run anywhere from $4.75-$45 for monthly subscriptions. You can also receive 10% off of your first order.
For The Difference Maker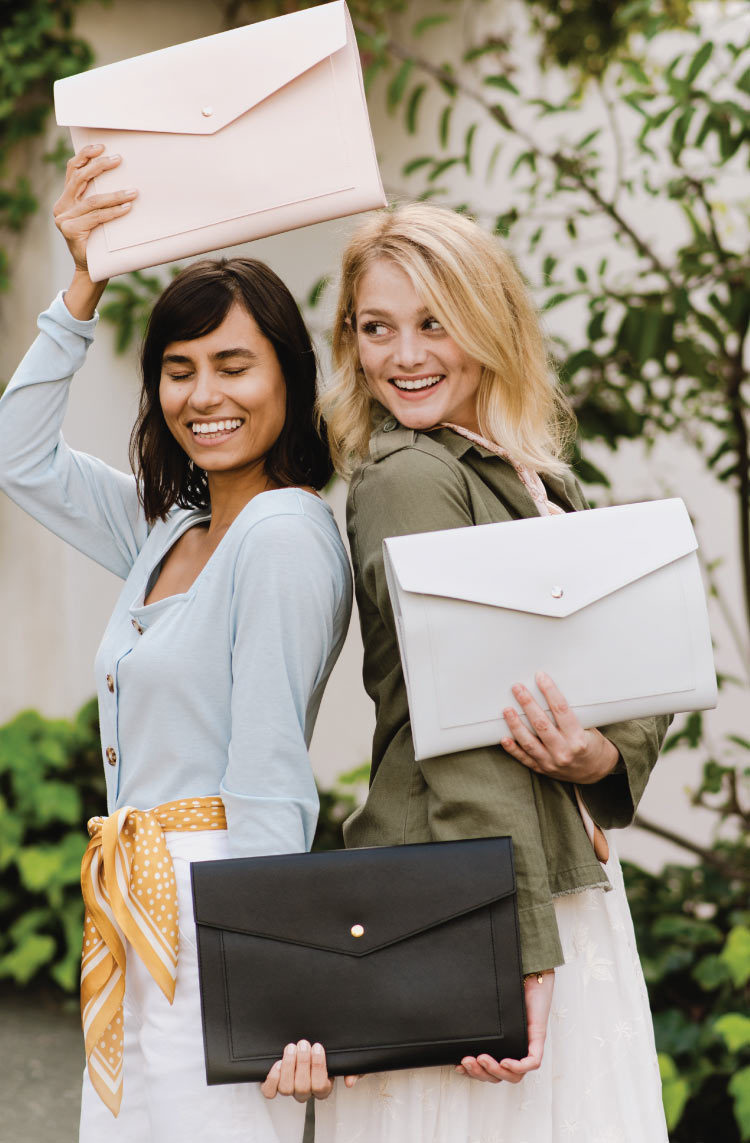 Causebox is a seasonal box that ships every quarterly, and is packed full of sustainably sourced, green, eco-friendly products from around the world.
The goal of Causebox, is to support women all over the world by partnering up with crafted artisans who hand make many of the items contained within the seasonal box.
You will also find all natural beauty and skincare products, from small businesses around the world, who are geared towards giving back through reputable charities and sustainably sourcing their clean ingredients.
The value of the contents contained within these boxes are on average $250+, which is an incredible deal at only $49.95 a month.
Causebox has unfortunately already run out of their spring seasonal box, so they are offering their introduction box for a limited time, which contains five full size bottles of the most highly rated products from previous seasonal boxes.
This is one box you can really feel good about!
For the Scent lover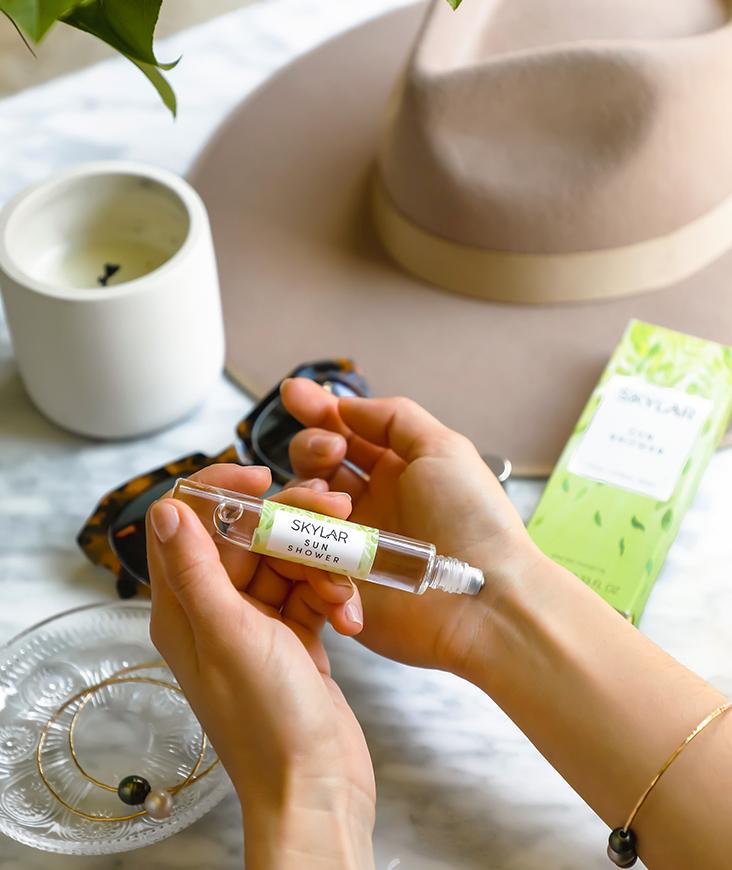 Skylar fragrances are 100% hypoallergenic free (for anyone who suffers from allergic reactions to traditional perfumes), and uses only the finest all natural ingredients.
Their fragrances wear beautifully, and are so versatile, that you can alter the fragrances depending on your mood, simply by combining and layering different scents.
Skylar offers a sample pallet for $29, containing six of their most popular staple scents, so that you can take your time deciding which ones are your favorite. My two absolute favorite scents, is Capri (fresh, clean, citrus scent that is my go-to daytime fragrance), and Arrow (excellent for evening wear, or when you are wanting to spice it up a little).
Skylar also offers a scent of the month club, where once a month, they send out a new fragrance that perfectly represents and compliments the current season.
Being a member of the scent of the month club, means that you will have access to special perks, discount promotions, and early options to purchase new releases, before everyone else has the chance. They are also very flexible with swapping out fragrances, if you receive one that you do not care for.
Skylar's scent of the month club is 1 limited edition fragrance sent to you monthly for $20. You can receive 50% off of your first membership fragrance by using the code MY50
One I know you will surely enjoy, for they are one of my favorites!
For When You Are Needing A Break From Cooking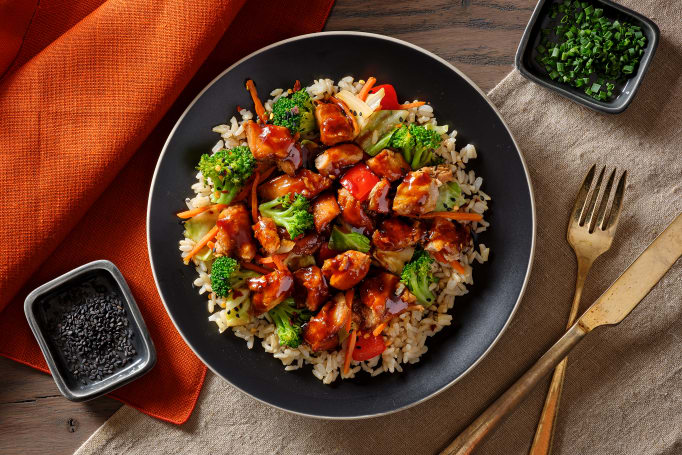 Freshly was created by certified chefs, to bring you freshly cooked, healthy, and nutritious meals delivered to your door weekly.
Freshly has meal plans to support clean eating, vegan, keto, and paleo diets, and can also help contribute to weight loss or weight management, with proper portion sizing.
Each meal is designed for one person, making it an ideal choice for single people, saving time spent in the kitchen cooking, or grocery shopping for just one person.
This tasty subscription would make an ideal option for any elderly family member or friend, because they will receive fresh, healthy meals that only require to be heated up, saving them time and energy preparing it themselves.
Freshly offers a variety of tasty meals to choose from, so that you can keep your taste buds satisfied trying new dishes each week.
Freshly has four meal plans, ranging from $7.99-$11.50 per meal (depending on which plan you choose), and offers $40 off of your first two orders ($20 per order), so that you can try this amazing plan risk free.
When You Want A Personal Stylist To Do the Shopping For You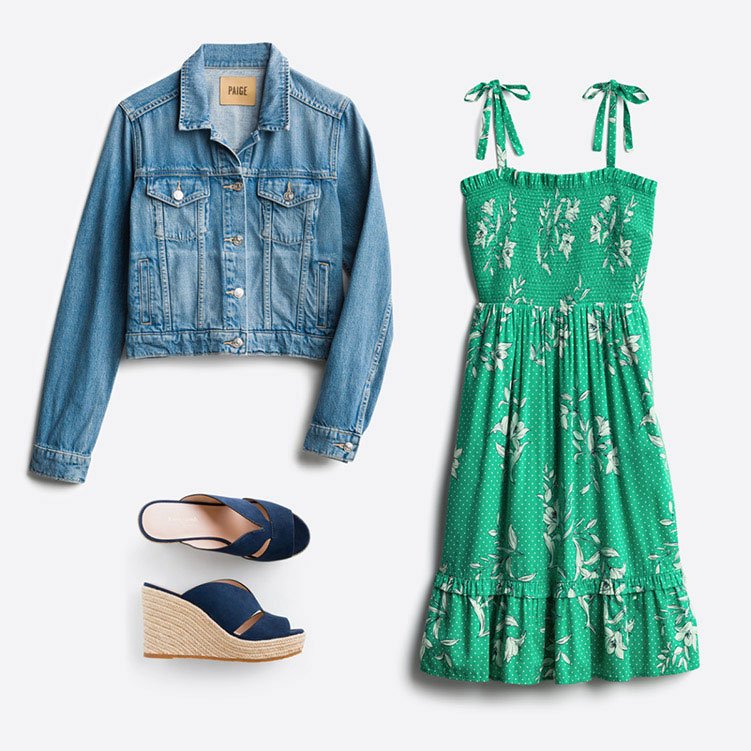 Stitch Fix has grown increasingly popular over the past few years, and is considered to be one of the best women's clothing subscription boxes yet! Its no wonder why! For they save you countless hours of shopping, and trying on garments, by bringing you stylish pieces (hand picked just for you), and delivered straight to your doorstep each month.
One cannot deny the excitement of receiving new items hand picked just for you, that would compliment your look and style, but may not be what you would first consider trying on while at the department store.
How it works: Once a month, Stitch Fix will send you your personal curated box with designs chosen specifically for you, with no obligation to purchase. The monthly membership is $20 a month (styling fee), which counts towards any item you may fall in love with and decide to purchase.
You will also receive a $25 credit for each friend you refer to Stitch Fix that joins the club.
For The Wine Aficionado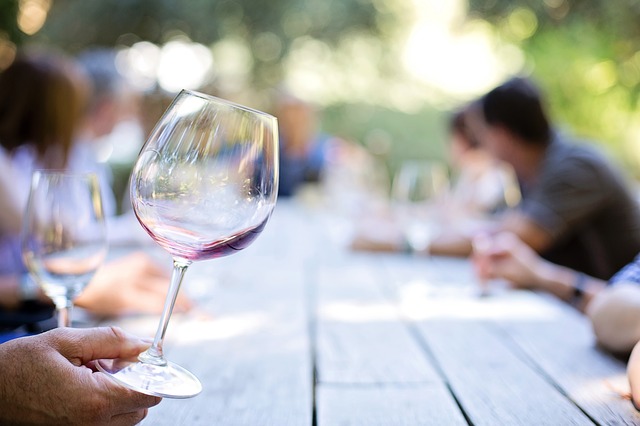 Winc is a fun and exciting way to experience new wines, hand-picked just for you based on your flavor profile.
The wines come straight from the vineyard, to your front door, resulting in optimal quality and preservation.
You get started by answering a few short questions, that helps the experts understand more of what your taste preferences are. Once a month, Winc will give you four new wine recommendations to choose from their extensive list. You have the option to purchase all four, or just the ones that jump out at you.
Your flavor profile will evolve as you rate the wines you receive each month, in order for Winc to recommend a variety of wines curated just for your pallet.
The wines Winc has to offer are great for anyones budget. Varying in price from $12 to $17, makes these little gems an exceptional value.
But it gets even better, for Winc offers $25 off of your first order, so don't wait! Give it a try today!
For The Busy Health Conscious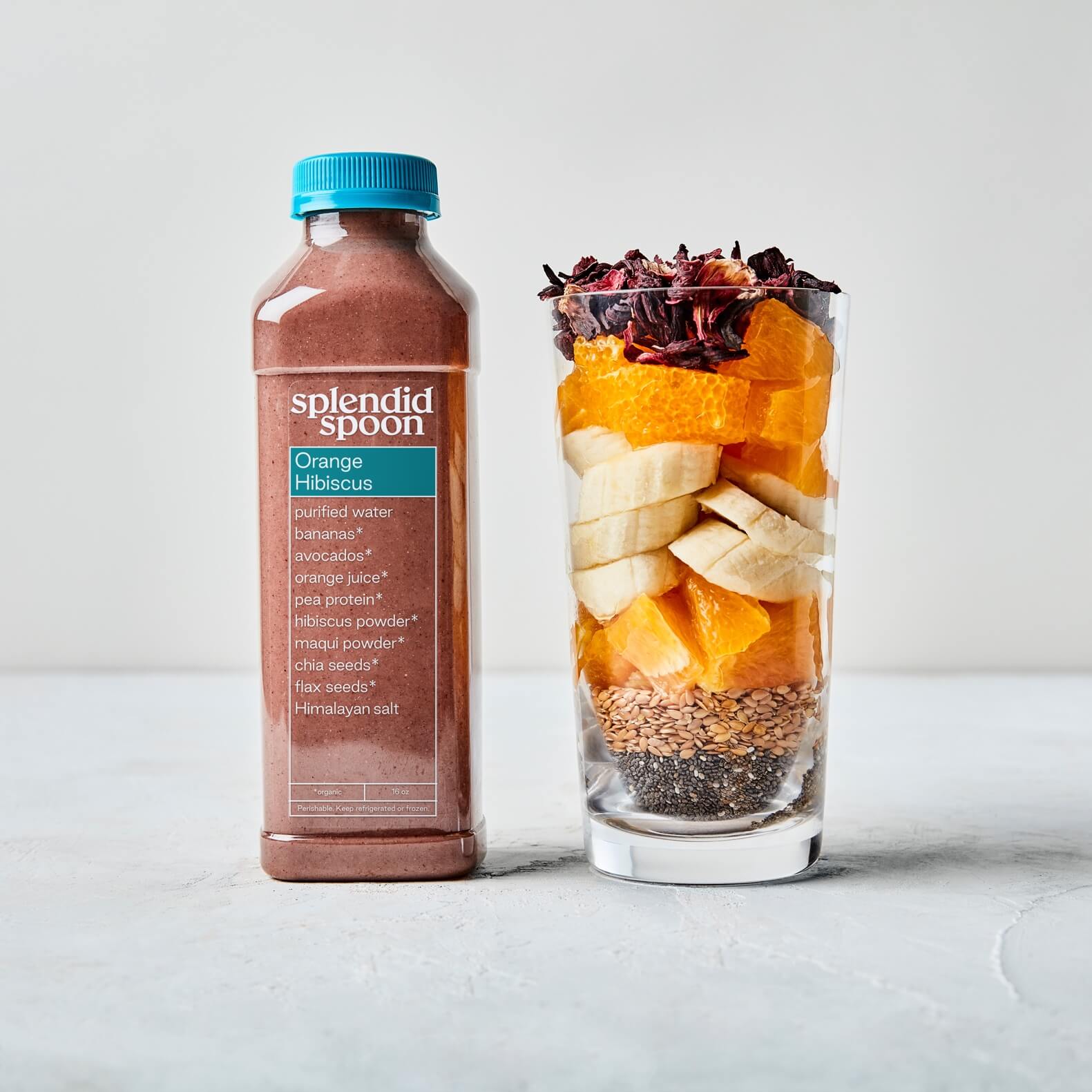 Splendid Spoon is a plant based weekly meal service, whipping up only the freshest ingredients to support a healthy (but very busy) lifestyle.
100% vegan, gluten and soy free, as well as low in sugar and sodium.
There are three weekly boxes to choose from (breakfast, breakfast + lunch, breakfast + lunch + reset), so you are able to choose what works best with your schedule. Shipping is always free, and you are able to skip a week (or two and three) as your schedule changes.
The goal of Splendid Spoon, is to save you the time shopping and meal prepping, so that you do not have to compromise healthy eating, for a hectic, busy schedule.
This would make an exceptional gift for new moms (or moms to be), especially if the mother plans to nurse for any length of time.
Splendid Spoon's plans range from $65 to $110. They are currently running a promotion that offers $25 off of your first order, making it easier than ever to kickstart a healthier lifestyle.
So Many Amazing Options to Choose From!
If you are anything like me, then its hard to choose just one box from this amazing list! There is nothing like the excitement you feel, when you see your new monthly box waiting for you at your doorstep, after a long hard day.
I hope that you have found just the one that works best for you, and brings you the most joy. Brighten someones day, by spreading the joy, and registering a friend, or close loved one for a monthly box you know they will love. It will be a thoughtful reminder each month, of how much you love the recipient.
There are exciting, new boxes coming to the market with each passing day. Listed above, is some of the most popular, and health conscious to presently choose from, but would love to hear your thoughts on any subscription boxes you have, or are currently enjoying that may not be listed here. Please leave your thoughts and experiences in the comments below.