Layman's Terms for the Role Antioxidants Play in Your Health
Antioxidants Are Vital for Proper Health Function
What is the major role of antioxidants, and how do they contribute to our overall health? I'll touch on these questions within this article, as well as free radicals and the harm they cause to cells within our body, and how certain steps we take in changing our diet, and lifestyle choices, can help prevent the formation of cancer cells, chronic illnesses, and premature aging.
You will also find in this article the difference between taking antioxidants as a supplemental form, versus incorporating them into our diet through whole foods.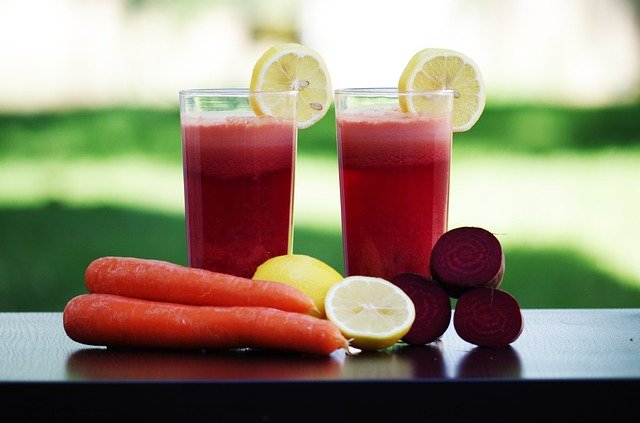 What Are Antioxidants Good For
Antioxidants are molecules that break down and neutralize free radical compounds within our body. We are constantly exposed to free radicals wherever we go, for they are found within the water we drink, foods we eat, medications we take and even within the air we breathe. Diet alone plays a huge role in our overall health. According to NCBI (National Center for Biotechnology Information), if you are not eating right, consuming city water, and live in an environment with higher amounts of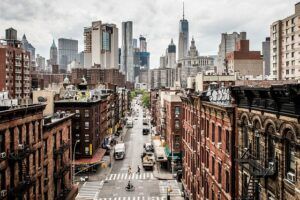 pollution, then you are at greater risk for developing organ and cellular damage, heart disease, cancer, and other chronic health conditions, that may be preventable. People who smoke, drink alcohol, and are exposed to radiation and heavy metals, have much higher amounts of free radical toxins eating away at healthy cells within their bodies (which is one of many reasons why people who smoke tend to age much more rapidly). Naturally, our bodies form antioxidants to fight off the free radicals we are exposed to, but free radical exposure levels are different for each person, because we all have different diets, lifestyles, and live in various areas of the world. For instance, those who live within cities and high populated areas, are going to be exposed exponentially more to free radicals, than someone who lives out in the country where the air, water, and environment tend to (most times) be cleaner and of better quality.
Aging, also plays a significant role in the number of antioxidants our body can produce naturally. The older we get, the less antioxidants our bodies produce, which increases the number of free radicals that build up oxidation within the body, causing many health problems over time, if, that is, action is not taken to replace the antioxidants we lose with age. Therefore, it is recommended to incorporate antioxidant rich foods within our diets, in order to ward off the free radicals that build up within us daily.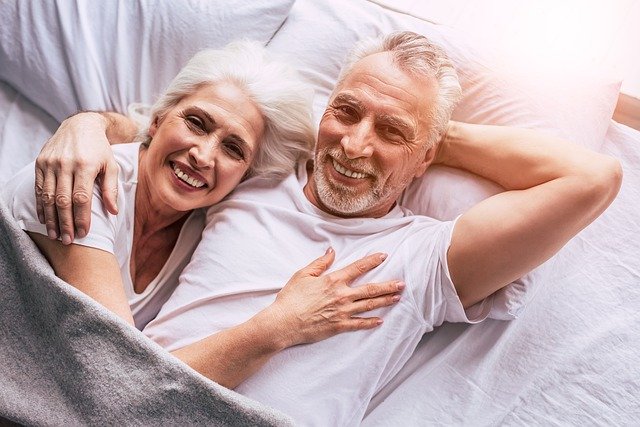 Do Free Radicals Cause Cell Damage?
Free radicals are single atoms that are incomplete, and unstable, because they do not have paired electrons. Going back to some of our first history lessons; atoms are surrounded by shell electrons, that need to be the same number of pairs, in order to be complete. Electrons continue filling into another shell, as they become full.
If there are outer shells that are not full and complete, then the atom may try to attach itself to another atom, using the electrons from the other atom to complete itself. These types of atoms are known as free radicals. They are unstable, because they do not have complete, full outer shells, and spread throughout the body seeking out stable atoms to bond to, in an effort to complete the missing electrons. A stable atom weakens and becomes an unstable free radical once the bond has taken place. This process is called oxidative stress, which causes severe damage to healthy cells, protein,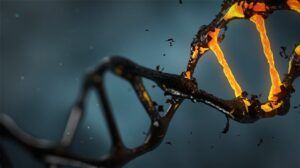 and even DNA. The chain reaction of this process has the ability to change lipids within our body, causing the risk of them getting caught within an artery, and can mutate damaged cells into growing tumors, that later can lead into cancerous cells. The damage done to DNA molecules has the potential to change DNA code.
Free radicals are also considered to be the culprit of increasing fine lines and wrinkles, while quickening the aging process for men and women alike. The theory behind this claim, is that free radicles significantly damage cells over time, and if they are changing our DNA coding, then new cells trying to regenerate are unable to grow correctly, leading to premature aging.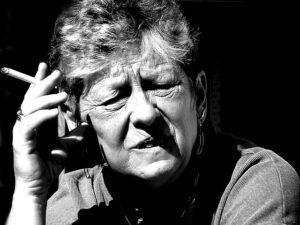 The proof is in the pudding. If you were to have two different groups lined up, one group being heavy smokers, the majority of their life, drinking alcohol excessively, not exercising, taking many medications, and maintaining poor diet choices, while in group number two, you have individuals eating diets rich in fruits, vegetables (especially dark leafy greens), and omega fats, exercising regularly, little to no medications. and abstaining from regular alcohol consumption or smoking, then it honestly would not take a medical test to see the difference in health and vitality between the two groups.
So, the answer is; Yes! Free radicals do play a major role in cell damage, which if not counteracted, may lead to major health issues and aging later on in life, when our bodies begin to decline in producing natural antioxidants to fight them off.
Antioxidant Rich Foods Help Prevent Cancer
Cardiovascular disease and cancer are the two leading causes of death within the United States and other industrialized countries. We learned above that our environment, diet, lifestyle choices, exercise, and possibly things we are exposed to at work, can all play a contributing role in increasing free radicals within our body, which starts a negative chain reaction leading to oxidative stress, and resulting in cellular damage and possible tumor formations (which may later turn into cancerous cells). Rest assured, there is a way to fight back the chain reaction and reduce damaging oxidative stress.
According to studies done by Stanford University; vitamin C, beta carotene (vitamin A), and vitamin E, are all forms of antioxidants, which can greatly reduce the risk of developing breast, pancreas, lung, cervix, stomach, head, and neck cancers. They work by enhancing white blood cells within the immune system. White blood cells operate by blocking free radicals from attaching themselves to healthy stable molecules.
Foods highest in vitamin C: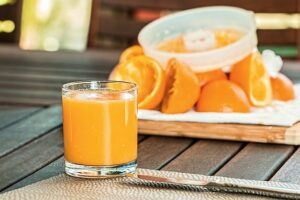 Broccoli, cauliflower, Brussel sprouts, cantaloupe, kiwi, papaya, red, yellow, and green peppers, orange juice, tomatoes, strawberries, turnips, and winter squash.
Foods highest in beta carotene: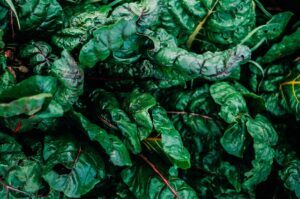 Carrots, collards, dark leafy greens, squash, spinach, sweet potatoes, apricots, and peas.
Foods highest in vitamin E: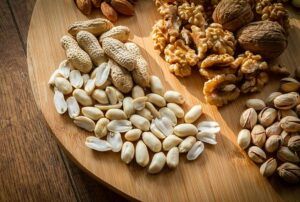 Sunflower seeds, avocados, almonds, walnuts, peanuts, hazelnuts, rainbow trout, shrimp, spinach, wheat germ oils, kiwis, broccoli, asparagus, whole grains, and many healthy breakfast cereals.
These are just three out of many antioxidants found within whole foods. As you can see, there is quite a variety of foods to choose from, that can help keep you healthy, and aid in cancer prevention.
Quality is everything, so try to shoot for locally grown or organic as much as possible.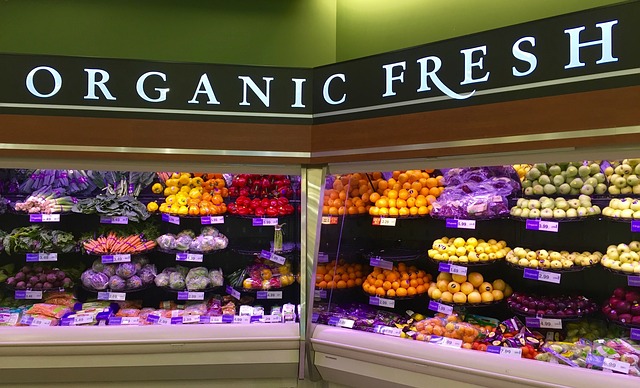 Organic is held to much higher standards than commercial produce. For example, soil has to be completely cleared of any trace of chemicals or non-natural substances for three years, before a farmer can even begin growing an organic crop, commercial produce is not held to this standard.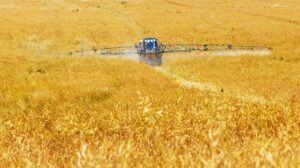 Organic produce has a very limited list of sprays they can use to fight off bugs, or help growth, and cannot use a chemical form of any kind. Commercial produce, again, is not held to this standard, and uses many chemical sprays to ward off bugs that have been linked to cause health issues.
A lot of produce on the market today, has been genetically modified in a number of ways, that is not good for our bodies, because we are not acclimated to eating such foreign modifications. Altering the natural substances of our foods, may be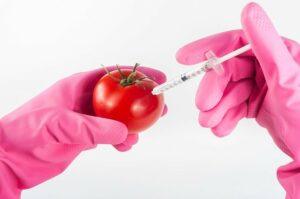 another contributing factor to why cancer has been increasing at an alarming rate. For if you were to research other countries that have banned genetically modified food (Russia, being one of them), you will not find the same health issues and fatalities that we face here within the US.
Antioxidant Vitamin Supplement vs Food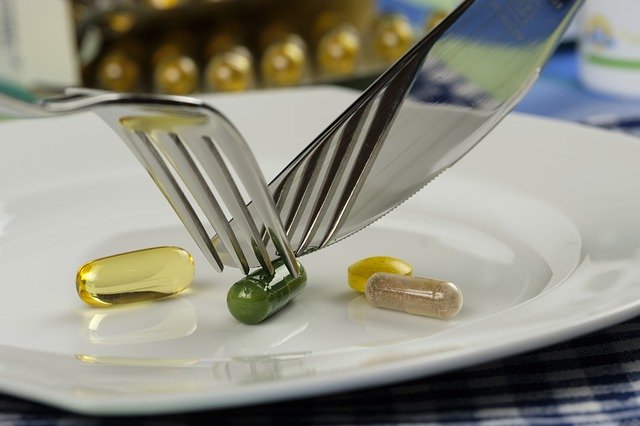 Antioxidants have been proven to increase health and help prevent chronic illnesses, but as with anything, too much of a good thing can end up causing more harm than good. With more and more research coming out about the health benefits of antioxidants, many people believe that upping their intake of antioxidant rich supplements or antioxidant fortified foods, will help protect themselves from developing chronic illnesses, instead of having to make significant changes to their diet and lifestyle choices. Research however, has not shown taking antioxidant supplements to be beneficial in fighting oxidative stress, and may actually have the opposite effect, where it is increasing one's chances of developing chronic illnesses.
For example, there have been a number of studies done showing that high doses of beta carotene may actually increase the odds of developing lung cancer in individuals who smoke. High doses of vitamin E supplements may increase the chances of prostate cancer or Hemorrhagic stroke. Antioxidant supplements may also have negative effects or interfere with certain medications proscribed by a doctor (which is why it is important to discuss with your doctor any vitamin and supplement you plan to take, as well as the dosses).
In clinical studies, a diet rich in whole fruits and vegetables on the other hand, have proven to effectively help reduce the risk of cardiovascular disease, chronic illnesses, many types of cancer, diabetes, cataracts, Alzheimer's, and even asthma, by tracking 84,000 women over 14 years, and 42,000 men over an 8-year period. Phytochemicals are the main contributing factor for protecting against such illnesses, because of the non-nutrient plant compounds they consist of, which are flavonoids, phenolic acids, carotenoids, and isoflavonoids. There are still many phytochemicals in foods that scientists believe have not been discovered yet.
So why do whole foods contribute to increasing health and fighting off free radicals, while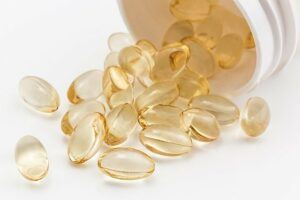 supplemental antioxidants may have the opposite effect? There have been a few theories in regards to this question. One being that supplements only provide us with one chemical form, such as vitamin E supplement for example, only consists of alpha-tocopherol, while vitamin E found in whole foods consists of eight different chemical forms, and is often accompanied by many other phytochemical forms found within the food.
Another theory, is that our bodies have been conditioned since the beginning of time to process and control antioxidant levels through eating whole foods, but are not as accustomed to high doses of synthetic forms of antioxidants. Other theories believe, that individuals who dedicate themselves to eating a diet rich in fruits and vegetables, are also more dedicated to making better lifestyle choices, with regular exercise and activity levels, and abstaining from harmful substances such as smoking, and excessive drinking.
The bottom line is, a supplement will never be able to replace the health benefits you get from eating a clean fruit and vegetable rich diet, accompanied with good ole fashioned exercise and smart lifestyle choices.

You can do it!
You may be thinking that you have lived a certain way for too long,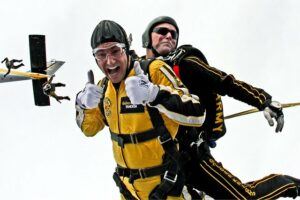 and that there is no changing the damage that has been done, but I have to say, that it's never too late to change bad habits. The changes you make today, can reverse the clock, and add many more years to your life.
Years, where you actually feel energized and enjoy the things you do, instead of dread activities because of health reasons. So, don't wait till tomorrow, make the leap today for better health.